Our company has total invest ment of approximately 1.6 billion USD, with over 5000 employees. Currently, the total annual capacity is 400,000 MT. The combined ca pacity of Henan Longding Co.,Ltd and Al eris-Dingsheng aluminium Co.,Ltd will reach 700 ,000MT when they both are fully operatio nal. By then, the total annual capacity will be more than 1 million MT.
Established in August 2003, covers an area of about 1000 acres, the registered capital of 365 million yuan, the existing staff of more than 2000 people, all kinds of professional and technical personnel accounting for more than 30% of the total number of employees, is a professional engaged in various types of aluminum and Aluminum Alloy plate, belt, foil and its deep processing products of provincial high-tech enterprises, Chinese non-ferrous metal processing industry Association vice chairman of the unit, Chinese 500 private enterprises.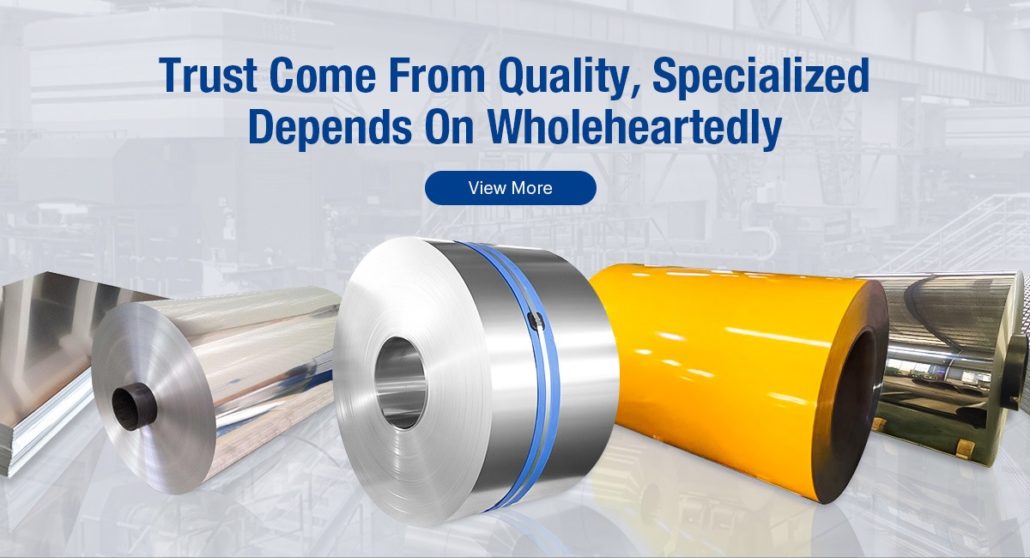 The company's leading products are aluminum sheet, strip, foil and coating material, and deep processed products such as aluminum oxide board, cable foil, air conditioner foil, decorative building material aluminum foil, air conditioner refrigerator evaporator, condenser and so on. It is widely used in various kinds of household appliances, electronic communications, transportation, medicine, food packaging, printing, chemical, building materials, decoration and other industries. The company's main production and testing equipment is imported from Italy, Japan, Germany and other countries. It adopts advanced technology and technology at home and abroad to organize production, and ensures quality through strict testing, which can meet customers' needs for product thickness, accuracy and performance. The company has passed ISO9002 certification in 2001 and is now implementing ERP management.
The company has always been adhering to the "quality first, customer first" business purpose, regarded as the quality of life, take the customer as the center, to improve customer satisfaction as the basis, with professional manufacturer of professional spirit, expand the field of deep processing of aluminum, to provide users with faster and better pre-sale, sale and customer service service.
The company will continue to take the road of marketization, forward-looking business philosophy, scientific management mode and continuous innovation mechanism to meet the challenges of the market. The company will cooperate with new and old customers with brilliant quality, perfect service and eternal credit to create brilliant future.